This post may have been a partnered post and/or may contain affiliate links. Please review my affiliate disclaimer page for more details.
I'm a meat and potatoes kind of guy. I do a lot of the cooking in our home because Crystal can't stand it one bit! As a result, I'm always thinking of new things to make for the family to eat. Our family loves the potato casserole that I make during the holidays. I decided to change it up a bit and make the Simple Man's Potato Philly Cheesesteak Casserole.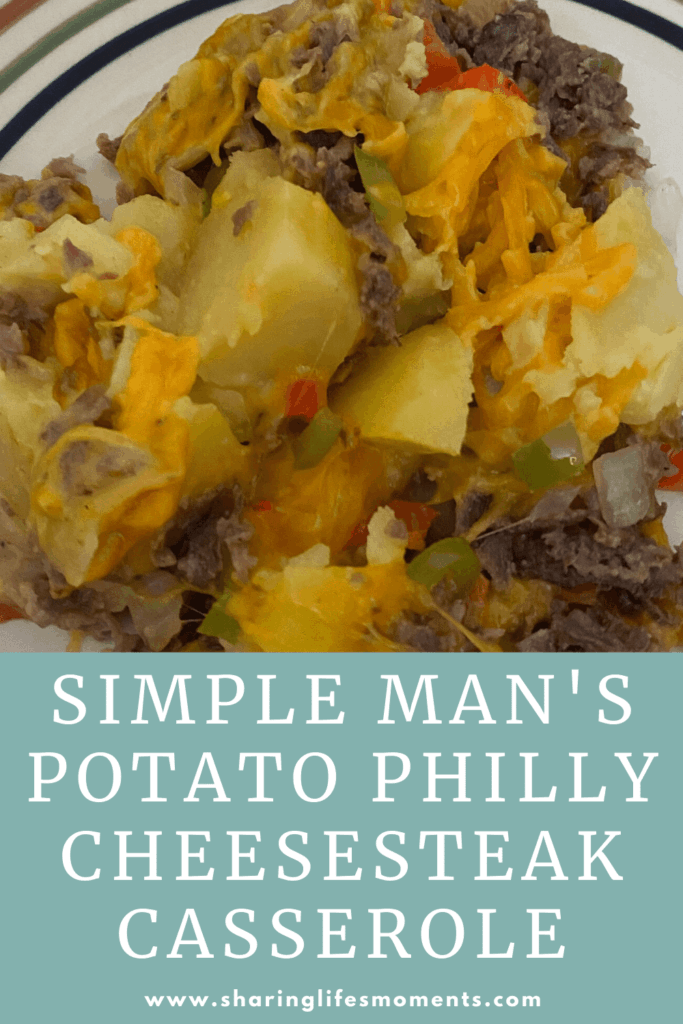 Simple Man's Potato Philly Cheesecake Casserole Recipe
This recipe has a few steps, but it's still rather simple to make.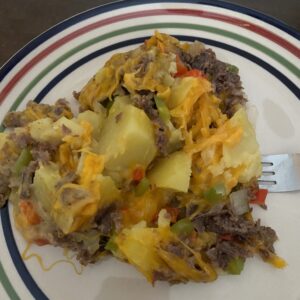 Simple Man's Potato Philly Cheesesteak Casserole
Create this Simple Man's Potato Philly Cheesesteak casserole for a meal the whole family will like.
Equipment
Griddle

Frying pan

Casserole dish and oven
Ingredients
5

lbs

Cheesesteak

1

tbsp

garlic

1

tbsp

salt

1

tbsp

pepper

1

sweet onion

1

green pepper

1

lb

shredded cheese

5

lbs

white potatoes
Notes
First, you cook the potatoes in boiling water till they are a bit soft, but not so soft you can stick a fork all the way through them. 
You also cut up the onions and peppers and mix in the seasonings with them and cook them till they are fully tender. 
Then cut up the potatoes into chunks. 
Then you cook the Philly cheesesteak. I choose to use a griddle because it seems to maintain the steak flavors more, but you can use a frying pan. 
I then add all of the steak in with the onions and peppers to ensure they are fully mixed well together. Plus, you want to maintain the heat on the cheesesteak as much as possible. 
Then you make a layer of the potatoes, then cheese, and then steak mixture, and repeat. Then once you fill your pan fully, you want to pour a bit of milk over the top of it all. 
Then you cook it in an oven at 350 degrees for about twenty minutes. 
This is a delicious recipe everyone is sure to enjoy. Be sure you serve it right away because it doesn't take long for the cheesesteak to get cold.
What is your favorite cheesesteak recipe?