This post may contain affiliate links and/or it may have been a partnership. Please view our policy page for more details.
Right now, we're dealing with the summer SC heat! It's been quite torturous this year! We've already hit the over hundred degrees weather with high humidity. It has made keeping the kids entertained even more challenging this year. That is why finding fun family outdoor activities is so important. While I was at it, I figured I'd share them with you in case your kids are driving you batty too this summer.
Fun Family Outdoor Activities
Squirt Gun Races

Tracy from This Grandma is Fun shared the idea of the Squirt Gun Races on her blog. It's such an uncomplicated idea but yet looks like it could provide hours of fun for the entire family. Of course, you know it will lead to the family shooting each other which will keep everyone cool.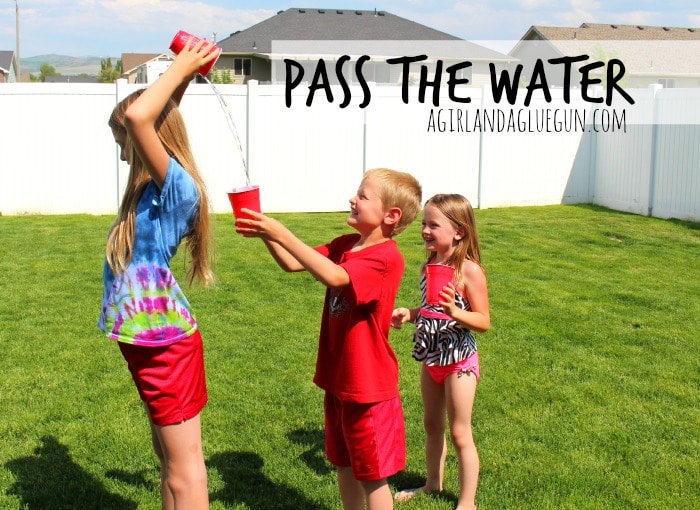 Pass the Water
Kimbo from A Girl and a Glue Gun shared this Pass the Water game idea. This looks like a refreshing way to stay cool.
Pool Noodle Sprinkler

This ingenious idea from Ziggity Zoom will transform pool noodles into a Pool Noodle Sprinkler that will allow the kids to have fun jumping and getting soaked for a long time.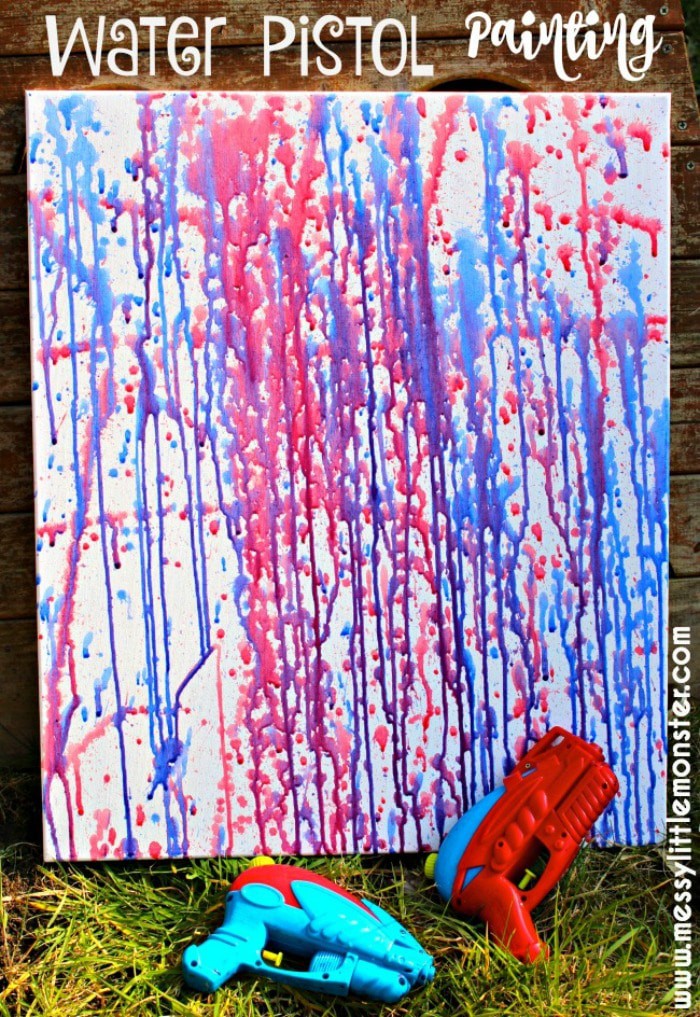 Water Pistol Painting

Louise from Messy Little Monster shared the Water Pistol Painting brilliant idea that will allow everyone to let loose their creativity while staying cool.
Water Ballon Pinata

Melissa from Fireflies and Mudpies shares this Water Ballon Pinata idea that will give your kids a challenge that they'll be eager to do.
Play Swimming Pool Games

Christie from Raising Whasians shared 15 Swimming Pool Games worth remembering.
Stay Hydrated and Refreshed
Be sure to stay hydrated and refreshed while you're having fun doing all of these fun summer outdoor activities! Ocean Spray® has come out with a new product worth adding to your summer aerosol to keep your kids hydrated and healthy this year. PACt Juice Infusions is a drink that your kids will drink with quick haste.
Stay hydrated by drinking PACtⓇ Fruit Infusions juice from @OceanSprayInc #Powerof50 #spon
Click To Tweet
About PACt Infusions
What's inside Ocean Spray® PACt® Fruit Infusions?
PACs, or proanthocyanidins, are natural elements found in cranberries. By adding PACs to real fruit juice and purified water, we've created a different kind of juice drink – one with a fraction of the sugar and calories. A great tasting way to hydrate, that helps you and your family get more out of what you drink. Drink Fruitfully!
PACs from the juice of 50 cranberries*

No artificial ingredients

Non GMO *

Sweetened by a natural source

30 calories or less per serving

Color straight from the fruit

No added sugar


*Does not contain genetically engineered ingredients

My daughter LOVES this drink. It's quite favorable and truly quenches her thirst. As her mother, I'm pleased by the natural health benefits there are for her. This drink is perfect to drink in between all of the fun family outdoor activities.
Be sure to learn more about this new juice drink by visiting http://pact.oceanspray.com/ .
What are your favorite fun family outdoor activities? 
Disclosure: This is a sponsored post brought to you by Ocean Spray®, but all thoughts and opinions are my own.