This post may contain affiliate links and/or it may have been a sponsored partnership. All thoughts and opinions are my own. Please view our Affiliates Disclaimer page for more details.
When you become a parent so many aspects of your life change. One of the changes is often times a new vehicle needs to be purchased. However, there are many things to consider when buying a car. For this reason, I'm glad I got sponsored to write a post to help you with saving money on your new car. I'm going to provide you with some food for thought when it comes to buying your next vehicle before I discuss how to save money buying a car.
Things to Consider
A vehicle primary purpose is to get you from Point A to Point B once you have kids. For most people, it no longer is a representation of anything else. The cost of vehicles only continues to increase. In many cases, the cost of a vehicle has reached the point of being as expensive as owning a home. To be honest, with the rate by which the value of a car decreases the minute it leaves a lot in your name, I can't justify buying a brand new car unless I have no choice. Even with me saying that I can see the benefits of owning a brand new car.
Some benefits of a brand new car include:
Comes with a larger warranty.
97% of the time an extremely reliable car.
Does help boost a personal ego at least until the first payment comes due.
Cons of a brand new car:
Higher car payments
Do not hold their value
Need specialized computer programs to fix it
Higher insurance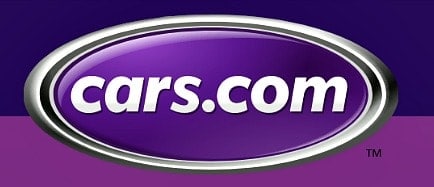 How to Save Money Buying a Car
Buying a car shouldn't be a process that takes an extended period of time. However, it is wise to take the time to consider all your options. With Cars.com, that is simpler than ever to do.
Cars.com assists you to see what cars available in your area and at what rate. You can look for any kind of car that you're interested in. You can also find out what your car is worth as well.
By using this site, you can save yourself precious time going from dealer to dealer. I can remember spending all day long car dealer hopping to obtain the best price on a vehicle. (By the way, we used to drive our testers to the next dealer to show them that we were 'in the market'.) Now though, you can also contact the dealers from the comfort of your own home using this means.
Also, it is a good rule of thumb to have 15-20% available to put down on the car to help you obtain the best price for it. If you're able to have all the cash up front, that will also help you get the car at a cheaper price.
According to Cars.com Car Affordability Calculator, your car payment would be $713.00 for a car that is $35,006 with an interest rate of 3.01%. It pays to play around with this feature so you know what price range you need to set when looking for your next car. Plus, Cars.com will also give you suggested rides to look at with each calculation.
Remember all the additional features that you buy through a dealer is added to your loan on the car. Those added costs add to your interest and payments each month. Many of those added features, such as mud flaps, expensive stereo system, etc. can be bought at your local auto store and can be installed by you for sometimes half the cost the dealer charges.
When you pick out your vehicle be sure to call your insurance company in advance to ensure you can afford the extra cost of it ahead of time. It pays well to do insurance comparisons too. That can also be done online too.
One final tip would be to consider how much more kids you plan on adding to your family and when. Plus, there are many times when others will be added to the equation when making trips. A car is typically a five-year venture if you buy a new one.
Buying Used
A solid option is to buy a used car and pay cash for it. This will allow you to have wheels without a car payment or a higher insurance premium. In most cases, dealers do provide a nice period of warranty. If something should go wrong, they will fix it a NO additional cost to you. (Remember the most money you have to spend on bills, the more hours you have to work and be away from your family.)
In fact, my Dodge Durango I had, I bought it through a local dealer. It had to go back to the dealer several times in the first month I owned it. However, that car lasted me for five solid years with no additional repairs needed. We LOVED it!!
By using these tips, you save money by buying a car. Plus, you can save yourself time by doing it from the comfort of your own home at your convenience. It can also keep you from making an impulsive buy on a vehicle. You don't cost yourself huge saving by not looking around for a better deal too.
Talk to me in the comments, please:
What are some ways you save money buying a car?
Southern wife and homeschooling parent who seeks to help women pursue their passions while making every moment count. I aim to help you have more time for what matters most to you, such as your family, friends, and your own self-care. I look forward to connecting with you and helping you improve your daily life. Visit us at Sharing Life's Moments