This post may contain affiliate links and/or it may have been a sponsored partnership. All thoughts and opinions are my own. Please view our Affiliates Disclaimer page for more details.
I've got a huge list of business books for entrepreneurs lined up to read this year. I've shared part 1 of the books for entrepreneurs already. This is the rest of the books that I have been encouraged to read this year.
I don't know about you, but I'm on the journey to make 2020 and beyond as profitable as possible. I have always felt like having the right mindset is so important to accomplishing this goal. Yet, I've managed to let fear stand in my way for as long as I can remember. I have LOADS of knowledge on many different things that I've gained through the years as being an online entrepreneur. If I don't change my focus and mindset, I know I won't succeed yet again. Hence, why I want to fill my mind with as much positive mental kicking material as possible this year from as many sources as possible.
Life-Changing Book Club Invite
This year I've invited my newsletter subscribers for the chance to join a life-changing book club. I'd like to extend the invite to anyone who is interested in picking one to two books a month to read together. Then we will meet up either weekly/monthly via the online communication system and discuss how this book has enhanced our lives in some way. I'd like to choose from this list I'm sharing with you now.
I would like to create an accountability/friendship style group. If I have enough interest, I can divide the people off into small groups if need be. That way we each get our chance to be heard and feel like it's worth our time and energy.
If you're interested email me at [email protected] with the subject line Life-Changing Book Club.
Business Books for Entrepreneurs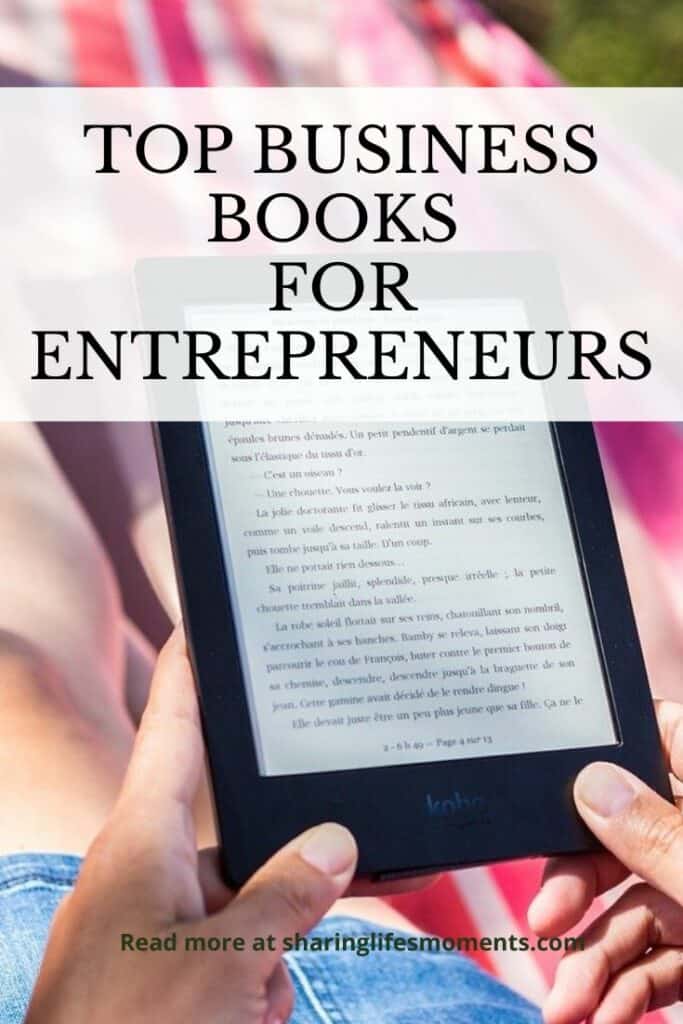 Fear Is My Homeboy: How to Slay Doubt, Boss Up, and Succeed on Your Own Terms
Inspired by her improv theatre background at The Second City Training Center's Conservatory in Chicago and building off her decade of speaking, sales, and marketing experience, in addition to her current role as a business owner, Holler's book is your own personal life coach and cheerleader. In it she shares valuable, actionable advice on how to accept&and even embrace&fear, so readers can start to live more balanced, successful, and fulfilling lives. Holler's mission: to stop fear from stealing your opportunities so you can start connecting in powerful and profitable ways.
100 Days to Brave: Devotions for Unlocking Your Most Courageous Self
With honesty and relatable humor, this compilation of best-of writings and new pieces from Annie will give you the inspiration to embrace the path and the plan God has for you and experience personal growth.

Dare to spend the next 100 days discovering that you are braver than you know and stronger than you thought possible.
Telling Yourself the Truth: Find Your Way Out of Depression, Anxiety, Fear, Anger, and Other Common Problems by Applying the Principles of Misbelief Therapy
Wrong thinking produces wrong emotions, wrong reactions, wrong behavior–and unhappiness! Learning to deal with your thoughts is the first step on the road to healthy thinking.

How to handle one's thoughts properly is what this book is all about! It explains the life-changing method the authors call Misbelief Therapy, and it can work for you–
Eat Cake. Be Brave.
I wrote this book because when I turned 41 I made the decision to live brave, bolder, and freer. I thought our lives were supposed to change when we turned 40. But mine changed when I turned 41 and I set out to prove that it wasn't too late for me. And maybe, just maybe, reading about my journey to find my sense of self-worth will help you rightfully believe in yours. This book is about how all the years of my life led up to the one that changed it.
So, cut a big slice and raise a fork…Here's to bravery.Here's to courage.Here's to cake.(And not the crappy kind, like carrot.)

Daring Greatly: How the Courage to Be Vulnerable Transforms the Way We Live, Love, Parent, and Lead
Daring Greatly is not about winning or losing. It's about courage. In a world where "never enough" dominates and feeling afraid has become second nature, vulnerability is subversive. Uncomfortable. It's even a little dangerous at times. And, without question, putting ourselves out there means there's a far greater risk of getting criticized or feeling hurt. But when we step back and examine our lives, we will find that nothing is as uncomfortable, dangerous, and hurtful as standing on the outside of our lives looking in and wondering what it would be like if we had the courage to step into the arena—whether it's a new relationship, an important meeting, the creative process, or a difficult family conversation. Daring Greatly is a practice and a powerful new vision for letting ourselves be seen.
Grit: The Power of Passion and Perseverance
I found this book to be the perfect hybrid of informative and motivating. If you're looking for a book that will help educate you as to what you should do in your life and how you can be successful doing it, then this is the book for you. It lays out chapter-by-chapter both the science and the steps you'll need to take in order to make changes in your life that will lead you to success or at least put you on the path towards it. The mix of anecdotes, profiles, scientific studies, and personal stories all combine to form a really easy-to-read and educational book that is laid out and displayed in a simple yet interesting way. Below I took a crack at the things I'm going to do now going forward as a result of reading this book.
PIN FOR LATER!
Worth It: Your Life, Your Money, Your Terms
Worth It outlines the essential financial information women need – and everything the institutions and advisors don't spell out. Steinberg gets to the bottom of why women are stressed and anxious when it comes to their finances and teaches them to stay away from strict budgeting and other harsh austerity practices. Instead she makes money relatable while sharing strategies she uses herself to build confidence and ease in her own financial life. Through her firsthand experiences and the stories from other women who've woken up, Steinberg's powerful and encouraging advice can help women of any age and income view money as a source of freedom and independence – and create bright financial futures.
Profit First: Transform Your Business from a Cash-Eating Monster to a Money-Making Machine
Conventional accounting uses the logical (albeit, flawed) formula: sales – expenses = profit. The problem is, businesses are run by humans, and humans aren't always logical. Serial entrepreneur Mike Michalowicz has developed a behavioral approach to accounting to flip the formula: Sales – Profit = Expenses. Just as the most effective weight loss strategy is to limit portions by using smaller plates, Michalowicz shows that by taking profit first and apportioning only what remains for expenses, entrepreneurs will transform their businesses from cash-eating monsters to profitable cash cows. Using Michalowicz's Profit First system, listeners will learn that:
Following four simple principles can simplify accounting and make it easier to manage a profitable business by looking at bank account balances.

A small, profitable business can be worth much more than a large business surviving on its top line.

Businesses that attain early and sustained profitability have a better shot at achieving long-term growth.
Conclusion
There are way more business books for entrepreneurs out there that have gained loads of clout. However, these have been the most suggested out of the business groups I'm a part of. This question has been asked a lot of times throughout December.
What business books for entrepreneurs would you add to this list?
Southern wife and homeschooling parent who seeks to help women pursue their passions while making every moment count. I aim to help you have more time for what matters most to you, such as your family, friends, and your own self-care. I look forward to connecting with you and helping you improve your daily life. Visit us at Sharing Life's Moments