This post may contain affiliate links and/or it may have been a sponsored partnership. All thoughts and opinions are my own. Please view our Affiliates Disclaimer page for more details.
Putting your savings into property is a great way to invest. This is because while property does cost in terms of maintenance, putting your money into bricks and mortar is often a good way to see the value grow, especially if you are risk-averse.
Becoming a landlord is a brilliant way to make your money work harder. A rental income is regular and, if you plan it just right, you should profit even after you consider your mortgage payments and any maintenance costs.
So how should you get started?
Do Your Research
Before you get into any investment, you should always make sure that you have read up as much as possible. Letting a property can have a variety of legal requirements and you will also need to know the impact that letting a property could have on your tax payments. Getting in touch with a lawyer such as Kelly Legal Group, PLLC is a good place to start but you should also ask a local letting agency for some advice too.
While you are researching, it is well worth considering the property market and any current trends. There are always some areas that are on the move so identifying those postcodes is essential if you want your property to increase in value over the years too. Up and coming areas can be quite hard to spot but the more research you do, the more adept you'll be at finding the right market for you.
Do remember that while you are looking for a property you will own, you aren't planning to live here. This means that instead of thinking about what you would want, you need to think about the kind of renters you want to appeal to. A young couple isn't going to want a family home in the suburbs and a family won't want a 2-bed city-center apartment either. Researching the market is essential, but researching your target audience is vital too.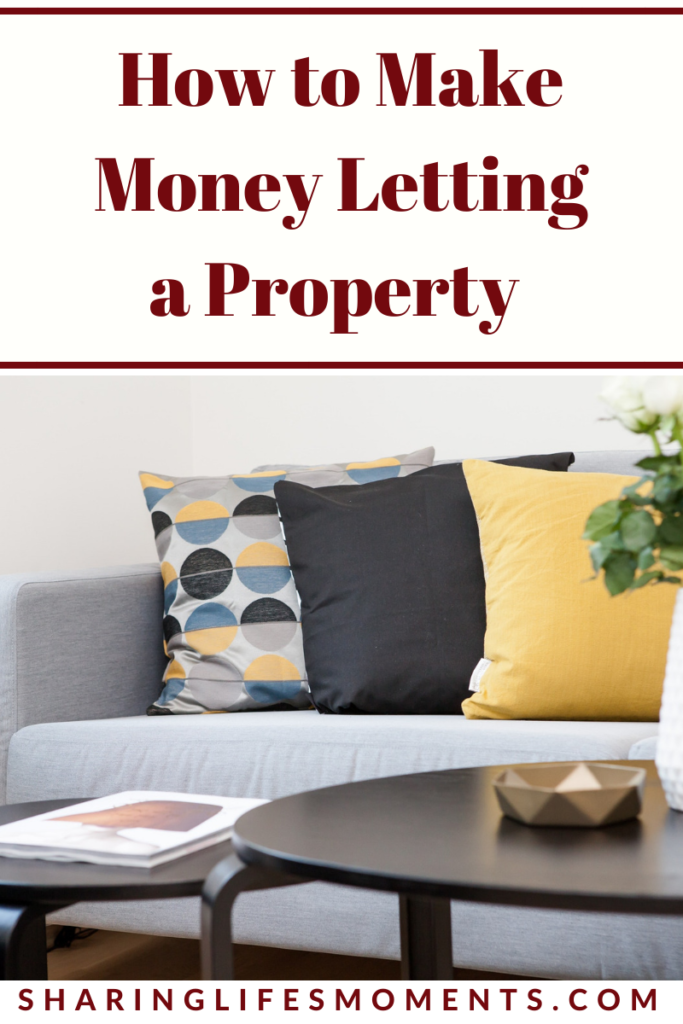 Pick the Right Property
The right property has to live up to a lot of different criteria. On the one hand, you need to make sure that the type of property you choose will appeal to your target audience. But you also need to think about what sort of property you can afford and how much work you are prepared to put in to make it into a liveable home.

Many people enter the property market with the aim of flipping properties. This means that they buy properties that aren't in the best condition and then do a lot of work to bring it up to date. While it is certainly possible to make some money flipping properties, the people who tend to do well are those with the right skills such as builders and architects. The risks of buying a property that needs a lot doing to it are far greater if you don't have the expertise required.
That said, buying a property that needs bringing up to date but doesn't require any serious building work can be a good move and there are a few ways to get a good deal. For example, buying a property from an older person who may not have decorated in many years could be a good option as they are also more likely to want a quick sale. Similarly, houses that have been repossessed by a bank are often put on sale for a good deal. However, foreclosures can take a long time to come through, so again, you may need to put in a lot of work to bring the property back up to scratch.
Put Your Interior Design Hat On
The more you can do to improve a home yourself, the cheaper your investment will be and the sooner you'll start seeing a new income stream. If you are a fan of interior design, this should be a simple process as you are trying to create a space that plenty of people will be able to imagine themselves living in. Neutral tones, soft furnishings, and modern finishes are definitely the way to go.
Do remember that frugal is definitely the way to go here. You are looking for value for money, not the most high-end fittings. If you are planning to let your property fully furnished, you must understand that all this stuff isn't really yours and will see plenty of action over the years! On the other hand, if you are planning to let your property without furniture, you may choose to stage each room with rented furniture to give an idea of what it could look like.
Either way, you must make sure that you have all the basics covered. Paint the walls white and lay simple grey carpets, lino or laminate floors so that the rooms can be personalized by your future tenants. White and grey might sound a bit depressing but actually, white is the cheapest paint and is the easiest to match any color to. Grey carpets are ideal for hiding inevitable spills; lino or laminate floors are a little more expensive but are easier to keep clean.
A simple kitchen and bathroom are essential and the best ones are easy to clean and nice and bright. It's a good tip to get appliances that are long-lasting and all match. Similarly, purchasing a bathroom suite instead of individual items will make for a more coherent and appealing look. Remember, these rooms see a lot of action so while cheaper might seem better, you should be looking for good value products that will stand the test of time and require as little maintenance as possible.
Once your property is ready for the market, all you need to do is find your tenants and start reaping the benefits. Remember that letting a property is a long term form of investment and it will be more hands-on than you imagine. Being a landlord isn't for the faint-hearted but it can be incredibly rewarding. If in doubt, ask a letting agent to work on your behalf.