This post may contain affiliate links and/or it may have been a sponsored partnership. All thoughts and opinions are my own. Please view our Affiliates Disclaimer page for more details.
Giving your family gifts is a wonderful way for you to show them just how much you care. The process of gift-giving can be extremely exciting. There is something so special about finding the perfect item and then watching someone's face light up as you present it to them. However, gift-giving is not always straightforward. Sometimes it can be incredibly challenging to find a present that your loved ones will enjoy. If you are struggling, keep an eye out for inspiration. Below are seven types of family members and inspirational gift ideas that are sure to make them happy.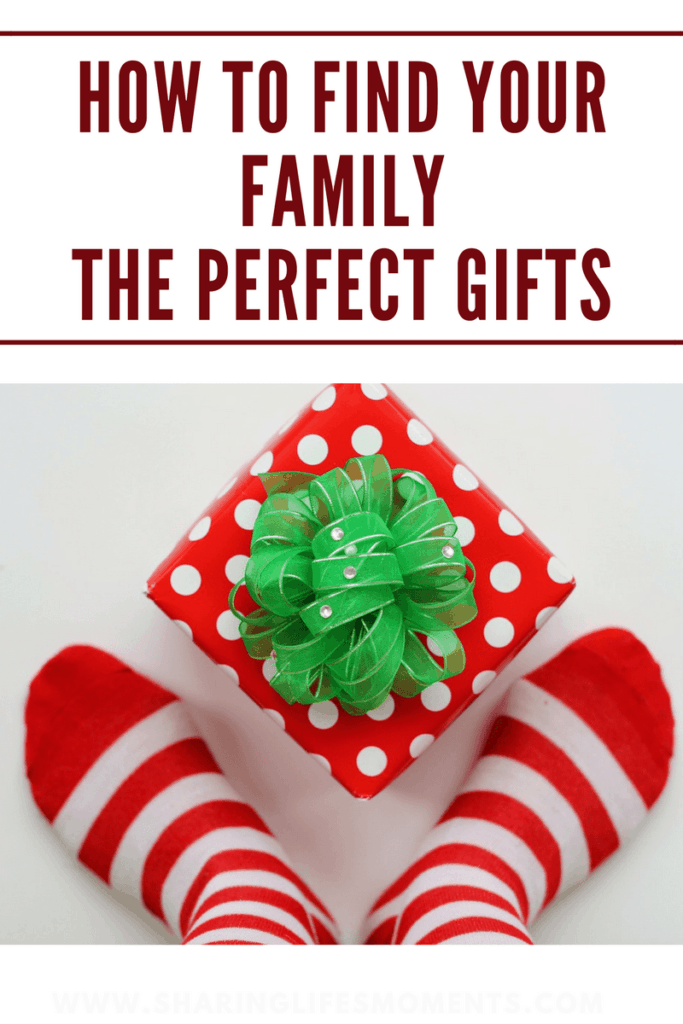 The Fashionista
It is very likely that at least one person in your family is into their fashion. This can be an intimidating person to buy for, as they may have very particular ideas about what they like to wear. Even if you're not clued up on the world of fashion, you should still have a go. All you need to do is keep an eye out for quality pieces that will stand the test of time. You should also look out for high-end labels, as this is a sure-fire way to impress the family member in question. Say your daughter loves to experiment with her style, you should visit Vingino for girls. This is the perfect place for you to find attractive outfits that she is certain to fall in love with. Looking online will also widen your search and save you from purchasing an item that your loved one already owns.
The Culinary expert
If someone in your family loves to spend time in the kitchen, you will need to find them a gift that appeals to their interests. You could buy them a new cookery book, high-quality kitchen utensils, or perhaps a display board for their finished creations. Alternatively, if you would like to put a little more thought into your gift, you could put together a personalized spice rack. You will need to take your time when choosing the best flavors and locating unusual ingredients. If you are wondering where to start, perhaps you could sneakily look through your loved one's recipe books. That way you can confidently purchase spices that they are likely to use.
The Sports fan
One of the most difficult parts of buying for someone with a clear passion, is the worry that they will already have the gift that you have found. That is why you should think outside the box. Say you have a family member who is really into their sports. They may already have all of the basketball, softball, and baseball equipment under the sun. That is why you will need to offer them a new challenge. Why not look up alternative sporting activities and invest in the appropriate equipment? This random, but fun gift will definitely appeal to any family members who love to stay active. Alternatively, you could invest in a season ticket for their favorite sport or an impressive piece of memorabilia.
The Bookworm
If someone in your family loves books, they may find themselves getting the same gifts every year. That is why you should challenge yourself to go above and beyond. Instead of getting a couple of random titles, make sure that you put a lot of thought into your gift. Perhaps you could create a personalized reading list and buy all of the titles from second-hand stores. You could even search vintage stores for first editions or beautifully bound books. Alternatively, you could embrace the digital age, and purchase kindle credit for you family bookworm. This will provide them with the freedom to select their own reading material.
The Interior Designer
If someone in your family loves to transform spaces around your home, it is more than likely that they will have an interest in interior design. Perhaps you could get them a subscription to an interior design magazine. Maybe you could buy them all of the crafting equipment that they need in order to create impressive mood boards. Or, you could speak with a family friend and arrange for your loved one to redecorate a room in their home. You could put your own funds into the budget as an incentive for your family friend to agree. Then, your loved one can have the incredible experience of putting their designer eye to good use. Just make sure that they will definitely have the time and the inclination, to take on this project.
THE SENTIMENTALIST
It can also be extremely difficult to find the right gift for a sentimental person. There is a lot of pressure riding on you to get it right. When it comes to sentimental gifts, it's not as though you can simply take them back to the store and exchange them for something new. That is why you need to make very sensible choices. You could create a scrapbook, decorate a photo frame or write a heartfelt letter. Luckily, for a sentimental person, it really is the thought that counts. You just need to aim for your personal best. The finished product isn't as important as the amount of effort that you have put in. If you're not feeling crafty and want to really Wow that special someone, you can give them the gift of having their digital photos and videos professionally organized. Most sentimentalists have huge photo collections but may not have the time or tech know-how to properly organize them and make sure they're safely backed up – which keeps them from creating things they love like photo books and slideshows. Believe it or not, you can actually hire a digital photo organizing service for them. It's a gift that keeps on giving.
The Tech Fanatic
When it comes to buying a gift for the tech-fanatic in your family, make sure that you do plenty of online research. You will need to read reviews and find as many trustworthy recommendations as possible before you purchase a product. You will also need to think carefully about the specific needs of your family member. Say you are purchasing a laptop for a child that is going off to college. You should think about the storage space that they will need on their device. You will also need to consider the size of the device and whether or not they will be able to take it with them to class. As a tech fanatic, they are sure to have their own ideas, so it is vital that you don't disappoint them by purchasing an item that simply isn't appropriate.
Talk to me in the comments, please:
Do you have a person on your list that doesn't fall into one of these categories? If so, how would you describe them?
Southern wife and homeschooling parent who seeks to help women pursue their passions while making every moment count. I aim to help you have more time for what matters most to you, such as your family, friends, and your own self-care. I look forward to connecting with you and helping you improve your daily life. Visit us at Sharing Life's Moments