I did receive this product in exchange for an honest review, but all thoughts and opinions are my own.
When I was growing up, spelling and vocabulary were not something I enjoyed learning due to my dyslexia issues! That's why I'm glad that there is a fun, engaging homeschool vocabulary game to help teach spelling and vocabulary to my kids. I'm so happy we got the chance to play Vocabulary Quest.
About the Homeschool Vocabulary Game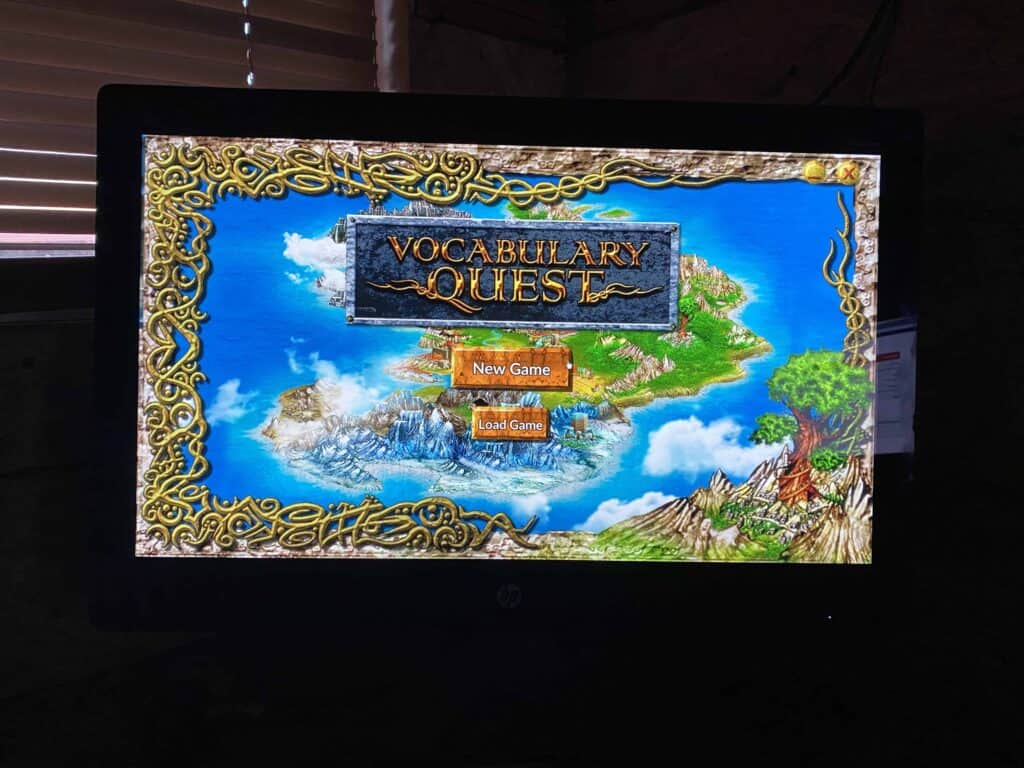 Vocabulary Quest is not a casual word game! It is a homeschool vocabulary game designed to help people LEARN the words to finish the game. The object of this game is to learn 1200 advanced vocabulary words. Students in fifth grade to adults can have fun playing this game. There are many different activities that a person can do within the game itself. The recommended time for people to spend playing this game is between 10 to 15 minutes to learn 5 to 10 words.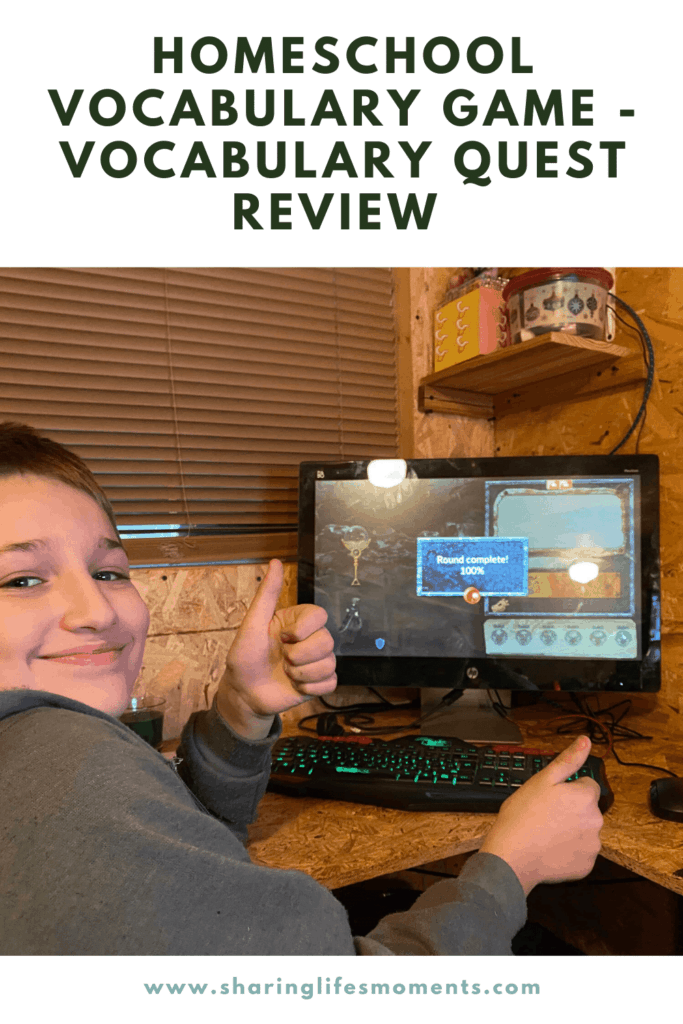 My Review of Vocabulary Quest
This game was made for students in fifth grade and beyond. My second grader had just as much fun playing this game as my seventh-grader. They played this game well beyond the recommended 15 minutes per day because they had so much fun. I also had fun watching them grow in their vocabulary confidence. I gained a few more words to my mental dictionary too.
The first thing that caught my attention is the fact that we can select our quest list and difficulty level. We chose the easy route! The easy way was not overly easy until we learned the first set of vocabulary words.
Vocabulary Quest is great for increasing one's memorization skills when you don't know the meanings of the words. My kids had to write out the words and the definitions. They went through the levels and did all of the tasks they could to learn the words. The arena battles are suitable for testing long term memory.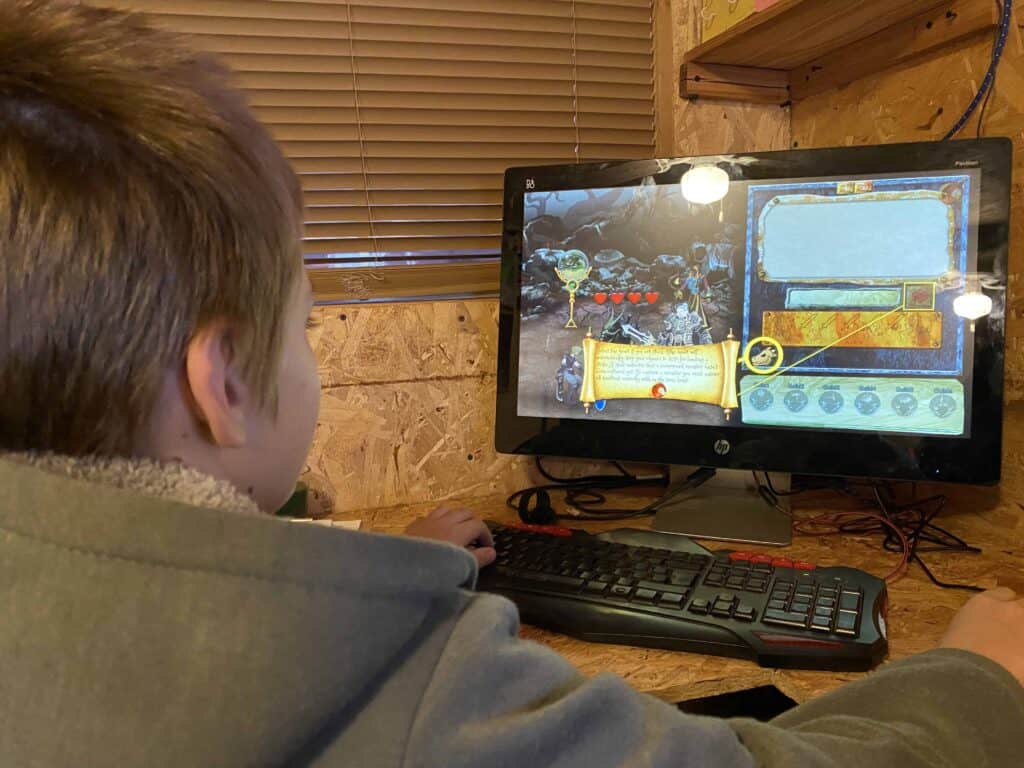 While the game challenged them, they still had a good chunk of fun playing. It was fun watching the kids gain confidence in their knowledge of these words and their definitions.
Learn More Information About Vocabulary Quest
You can get this homeschool vocabulary game, Vocabulary Quest, for your Windows P/C. They are working on coming out with a MAC version, but they haven't got it available yet. (I'm eager to get my hands on a MAC version!) This homeschool vocabulary game is available for $49.99 for both the download and the CD version. You can take advantage of doing a Vocabulary Quest demo by visiting their website. Your software purchase comes with seven (7) downloads. They are so confident your users will like this game they do provide a 30-day money-back guarantee.
Overall, we honestly had fun with this game. I would recommend it for anyone wanting to increase vocabulary or even test memory skills. I know we'll get a good chunk of use out of it.
What are some fun ways you make homeschooling entertaining?
Southern wife and homeschooling parent who seeks to help women pursue their passions while making every moment count. I aim to help you have more time for what matters most to you, such as your family, friends, and your own self-care. I look forward to connecting with you and helping you improve your daily life. Visit us at Sharing Life's Moments