This post may contain affiliate links and/or it may have been a sponsored partnership. All thoughts and opinions are my own. Please view our Affiliates Disclaimer page for more details.
I'm always on the hunt for easy ways to make money from home. I love taking on small tasks that I can generate more money in my pockets while I'm in between tasks throughout the day. I'm a fan of making every moment be as productive as possible. If I can generate income from doing it too then that's an added bonus.
I have found that one of the best ways to start making easy money from home is by doing surveys for various companies. Through taking these surveys, you get into the habit of setting aside time to earn money from home. Plus, you're helping these marketing companies to make a difference in our society.
Here are some of best survey sites I've found that gives you the most of your time: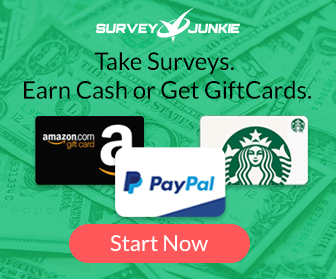 My best savings tip: the Swagbucks browser add-on, it finds valid coupons and gives me cash back when I shop online. Try it out! https://t.co/ayhbzrJbAJ #referral #Sharinglifesmoments

— Sharing Life's Moments (@SharingLMoments) September 10, 2020
Nielsen Computer & Mobile Panel

Please keep in mind you're NOT going to get rich doing these surveys. However, you will garnish at least a couple hundred of dollars from your time. Plus, some of them offer many rewards of different kinds. I personally like that feature because it's nice to save up points for a gift card to my favorite store without feeling guilty about getting them.
I will be sharing some of my favorite go-to sources to FIND honest jobs that pay hourly wages at home in the coming weeks. I have many resources that you may find quite beneficial. I don't want to give you a few at a time.
I hope you don't run into the same issue as me with them! I don't have unlimited CABLED or DSL Internet in our home, so I have to take advantage of other means of earning money from home. I think that's why I've started out with sharing you these survey sites.
Talk to me in the comments, please:
What is your favorite easy way to make money from home?
Southern wife and homeschooling parent who seeks to help women pursue their passions while making every moment count. I aim to help you have more time for what matters most to you, such as your family, friends, and your own self-care. I look forward to connecting with you and helping you improve your daily life. Visit us at Sharing Life's Moments