One of the things that have changed since we left Connections Academy, we have had more time to explore more engaging ways to learn their required subjects. Let's Go Geography has a fun homeschool geography course that includes many hands-on activities! While going to school, I couldn't stand anything to do with History or Geography. I always thought it had to be a hard topic to teach my kids. Now I feel completely different.
About Let's Go Geography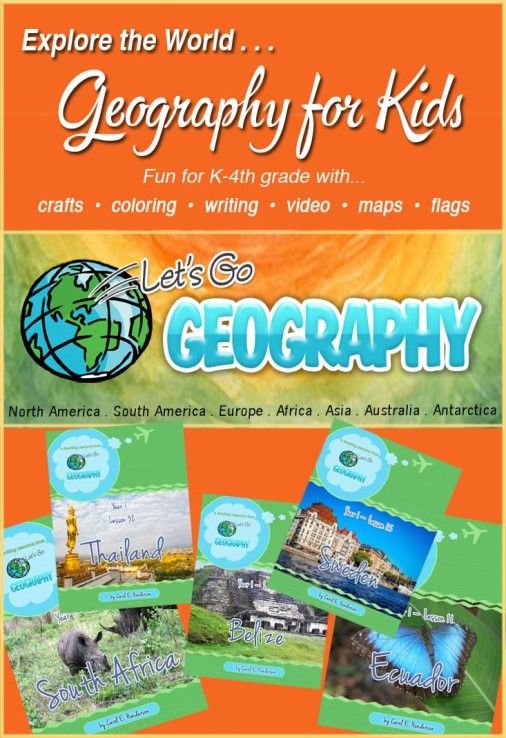 Let's Go Geography is a program that breaks down learning about the world ALL around us in weekly lessons. Each week in our inboxes we get a trip itinerary to follow.
Each lesson includes:
The itinerary
Map Activity
Flags
Music
Other options to enhance lessons such as books and Internet resources
Scrapbook pages to use in your passport
Plus, a place to write notes on things learned.
Your kids also have the ability to color pages and create a craft.
This program is designed in such a way that you can start using it whenever you want. Each chapter is broken down into 36 weeks with four breaks throughout it. As you can see from the list, many of the major countries are covered.
Watch This Sample Lesson Video
My Review
Although Let's Go Geography says it is ideally made for kids in K-4th Grade, I've found in our home it is easy to enhance it to where all of my kids can benefit from using it. I now have kids ages 5 to 16 using this curriculum in our home.
For the two teens here, I have them do added research on the various countries. They also have to write research papers comparing whatever we are studying to another part of the world. This helps them to physically see how each country's culture or traditions can completely reshape a person's life just by moving to another country. They also get to make "future" plans of places they'd like to travel and why. They also had to expand upon their plans by making a budget of how much it would cost them to travel to the various places and the conversion rates of the money from the US to the set location.
The two little ones (5 &10) have fun spending their hour going through the lesson plans as suggested. They like coloring their flags and maps. They seem to enjoy listening to the music and watching the videos about places that each country has to offer. The hour lesson plan was plenty long enough for them.
Personally, I do find this method of teaching geography to be customizable. I also feel that we didn't dread having to dive into this topic quite as much as a result of using this system. The cost of this program is extremely affordable for the amount of time and energy one would spend to obtain all of these resources at the click of a mouse. These lesson plans are completely laid out from basic information about each country to other resources for us to use to enhance the lessons. You can get full access to the lessons for a year for $21.99.
Learn More About Let's Go Geography
You can learn more information about Let's Go Geography by visiting their website. You can also connect with them on Facebook and Pinterest.
Talk to me in the comments, please:
Do you think your kids would enjoy learning geography by using this method?
Be sure to visit the rest of the Homeschool Review Crew's reviews by clicking the images below.