Today I would like to introduce you to the Gospel Tracts and Evangelism Tools Sampler Pack from Let the Little Children Come. These sets come with 10 colorful and engaging items to help spread the Gospel to your children. They can be used in a wide range of ways.
About Gospel Tracks and Evangelism Tools Sampler Pack
The Gospel Tracts and Evangelism Tools Sampler Pack are ideal to use for VBS, Halloween trunk and treat events, or as stocking stuffers. Some people even use them to send off to their pen pals. Either way, there is bound to be some way you can use them to help spread the word in a quick simple manner.
EACH SAMPLER PACK CONTAINS
John 3:16 Animated Tract
Gospel Buttons FlipAbout
The Most Amazing House Pop-up Tract
Wordless Bracelet Kit
The True Story of Christmas Animated Tract
The Lost Easter Egg Pop-up Tract
John 3:16 FlipAbout
Silicone Salvation Bracelet
Where's Everybody Going? Animated Tract
and Wordless Book
My Review
I wasn't 100% sold on the idea of getting these to review. I quickly changed my mind when I saw them in person. The items were far more impressive than I figured they would be.
There were quite a few products in the kit that were worth mentioning. The animated tracts are pretty cool. It's nice being in control of how the characters move based on how we move the striped black paper.
The other things we liked were the bracelets. Zeva loved making the beaded bracelets and learning about different meanings of the colors.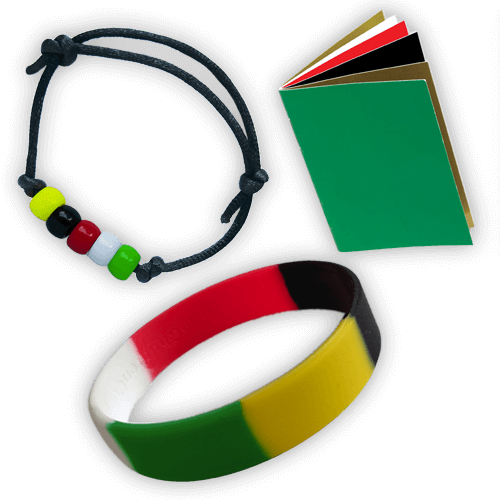 She was disappointed that the Silicone Salvation Bracelet didn't fit her. However, she made sure that Delbert wore it. She also advised him on what the colors stood for. She was so proud of the ability to be able to tell him that.
I wasn't overly impressed with the Pop-up tracts or the FlipAbouts.
These are designed for younger children. Some people say that teenagers and adults would appreciate these things. However, I personally feel that they are definitely primarily for kids.
You can buy these for $11.95 for 1-10 packs, $10.95 for 11-20 packs, or $9.95 for 21 packs or more.
Learn More About Let the Little Children Come
You can learn more about Let The Little Children Come by visiting their website. You can also connect with them on Facebook.
Talk to me in the comments, please:
How would you use these tools?
Be sure to read what the rest of the Homeschool Review Crew has to say about these products by clicking on the images below.