Art isn't one of my favorite subjects, but due to my mother-in-law my kids have a strong passion for all things creative. We had a chance to review the Monthly Plan from Creating a Masterpiece. I asked Momma if she wanted to do this with the kids and she became as excited as a kid at Christmas. She jumped right into working on the free sample project.
About Creating A Masterpiece
Creating a Masterpiece is an online monthly plan
Homeschool Art Curriculum
that gives students the opportunity to learn through video instruction from Sharon Hofer. The students are driven to create masterpieces regardless of the student's age. Her lessons are through from start to finish. She ensures that her lesson plans are "
simple enough for a child to follow.
" That to her is of the utmost importance.
These courses are set up to where kids as young as four to five years old can start working with Level 1 projects. However, even at the Level 1 stage, students of all ages are still challenged. Sharon believes that kids over four can tackle all of her projects.
Sharon does like to interact with her students. If they should have any questions, she is available via email.
This program is affordable at only $39.99 per month, $349.00 per year, or you can purchase each level individually starting at $119.00 for Level 1. Again this program is designed to work with students of all ages four years old and up.
My Review
This Homeschool Art Curriculum program is well laid out. Creating a Masterpiece provides something for everyone to do. I like the fact that in each level there are a bit of hard and some easier projects to do. I'm hoping that we can finish the white stallion before our review period is over because I want it hanging in my office space.
Momma and the kids had fun completing the Lessons in Ink: Peacock Feathers project from the Beginners Level. She had the products to make this project already on hand. Momma liked about this course is the fact that she could stop and replay the videos over and over. She did stress that Sharon talks too fast for her to keep up, but thankfully the videos could be replayed. She stated that Sharon was very through in her teachings.
Momma liked the fact that they could stop and replay the videos repeatedly. She did stress that Sharon talks too fast for her to keep up, but thankfully the videos could be replayed. She stated that Sharon was very through in her teachings.
Masterpieces Make Wonderful Gifts
She and the kids have finished other projects too, but they are keeping them in hush-hush mode. The fact that the kids can make me a horse has them quite enthused. If I didn't know better, they are making their Daddy a dragon picture for his birthday. Considering I think these projects are ideal as gifts from the heart, I am going to have to dig deep into my creative spirit and help them to make the Wise as an Owl project for Momma.
I loved the fact that there is a link included with each project to where I can directly order all the materials we need to finish that project without guessing if I'm getting the right products. For someone like me who isn't overly crafty, that's a handy dandy feature.
Overall, this course is one that Momma and the kids thoroughly enjoy. They like the wide variety of choices they have on topics to draw. In our case, there is something for everyone to get thrilled about having.
More Information About Creating a Masterpiece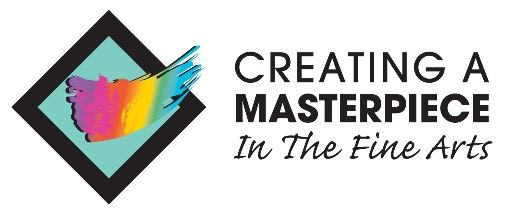 You can learn more information about Creating a Masterpiece by visiting their
website
. You can also connect with them on
Facebook
.
Talk to me in the comments please:
Which project do you thing your child would want to tackle first in this online monthly homeschool art curriculum?
Be sure to visit the other Homeschool Review Crew's reviews on this product by clicking on the image below.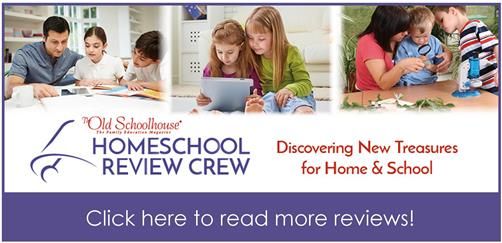 [amazon_link asins='B002KW3OQS,B019ZMX0O6,B071S7JTY3,B00GZZMC00,B01MQOM42X,B00EYGR978′ template='ProductCarousel' store='slm18-19-20′ marketplace='US' link_id='fbab71cd-dbe9-11e8-bf40-6d5f1256964c']