Now that Jimmy is a teenager I am seeing him going through the change from a boy to a man. It's been quite the journey in the past two years with him. He is undergoing many of the changes that teenage boys endure. It's been a rollercoaster ride for him and us. Considering he is our oldest child in the house, he's been our genie pig in a way. When we were given a chance to review Celebrating Manhood a Rite of Passage Guide from Home School Adventure Co. I didn't pass it up because to ensure I'm doing everything to help Jimmy progress into being the type of man I know he can be.
About Celebrating Manhood a Rite of Passage Guide
The guide is a small 19-page book is a guide to help parents (or other guardians) to help their boys to transition into manhood when they celebrate their 14th birthday. It provides the blueprint to help you prepare an event similar to what some cultures/religions provide for girls when they turn sixteen for your man to be. There is an invitation that can be used included too. It also has also come with question cards to help the people with covering major topics that boys will need to thrive.
My Review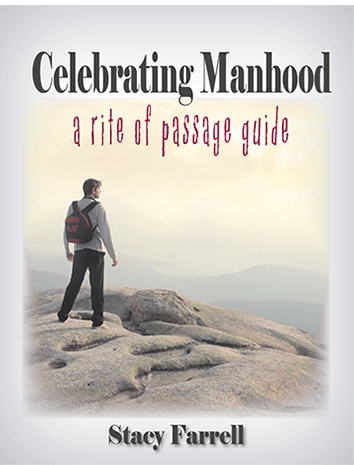 This guide is a nice product to have on hand to help with celebrating a young man's transition into adulthood. It does have some important question cards that do help guide a conversation in the direction of obtaining the most from the time these individuals spend together. I know that Jimmy loves to have question and answer times with us. It's one of the things that I feel tends to shape how he feels about particular topics the most. It also seems to be when he remembers what is said the most. He is all the time bringing up topics that we've discussed during our Q & A sessions.
The only problem I have with this guide is the cost. I feel like it is a bit costly for the amount of information it provided. This small guide cost $14.95 for the digital version and $18.95 for the printed version. I feel that if it was half that price then it would be worth every penny that a person would invest in it. If the invitation was able to be automatically filled in without me having to rewrite it myself that would make it even better.
About Home School Adventure Co.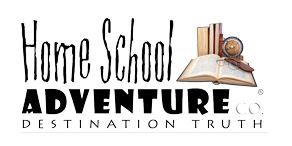 Stacy Farrell created six different products with the hopes of helping others. Her adventure with homeschooling has helped her to shape some of these products because she found a strong need for them. You can find out more information about her and her products by visiting her
website
. You can also connect with Home School Adventure Co. on
Twitter
,
Facebook
,
Pinterest
,
Google+
, and
YouTube
.
Talk to me in the comments please:
Do you think this type of event would be something worth doing with your teenage son?
Be sure and click the image below to read the rest of the Homeschool Review Crew's reviews of their Home School Adventure Co. products they got to review.