The Beginner's Bible® from Zonderkidz is a great way to introduce children to Bible stories. I'm glad that I was given the chance to review this Bible with Zeva over the Christmas holidays. Zeva has been savoring our time together reading the stories in this book. This Bible is made for kids ages 6 and under. She just turned 5 and I feel it's the perfect time to dive into learning the stories of the Bible.
About The Beginner's Bible
The Beginner's Bible®
has been a favorite for parents for many years. Now it's even more improved than it was with gorgeous three-dimensional art. It is designed to be read with kids ages 6 and under. It comes complete with 90 of the most memorable Bible stories. The reading level on this book is more geared to this age group too. The back of the book comes complete with a dictionary that helps the kids to learn words that they may not have heard before. It sales for $16.99.
My Review
As soon as Zeva saw this book, she claimed it with gusto. I told her she could have it when I was done with it. Of course, that didn't go over too well. We ended up exploring the book the first day it arrived. I HAD to read a few of the stories with her for her to be happy. The Beginner's Bible® is perfect to me for getting her enthused about learning more about the Bible.
Many of the popular well-known stories from the Bible are included in this book. The stories are short and sweet but yet cover all the required information well. The images in this Bible are superb and vibrant. They truly get kids excited to see what is on the next page.
Zeva hasn't learned how to read yet, but she can read along with me. She likes that she can actually say these words. Since there are so many simple words in this Bible she feels like she can read it on her own. Plus, the pictures make it so that she can recreate the stories in her mind as she flips through the book from memory of what we've read on the pages. She hasn't gotten tired of exploring this book.
As a parent, it warms my heart to see her excited to learn the stories that have changed our world. I'm glad to see her learning these stories and wanting to know more. I also like the fact that I can give her additional lessons, games, and more on TheBeginnersBible.com website.
Zeva loves to color and had fun coloring the Noah's Ark picture after we finished reading the Noah's Ark story. It's nice to be able to give her the chance to use her imagination on the things that she learned.
I like the fact that the book is a hard cover and the pages stay open without flipping over on their own. That makes it easier for us to keep our place in the book if we have to step away or we just want to discuss a story in more detail.
Find Out More Information

You can find out more information about this Bible by visiting Zondervan's
website
. You can also connect with them on
Facebook
,
Twitter
,
YouTube
,
Pinterest
, and
Instagram
.
Be sure and check out what the rest of the Homeschool Review Crew had to say about their Bibles by clicking on the image below.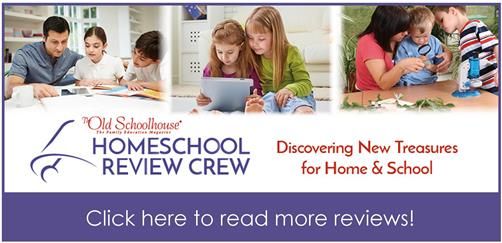 Do you have a child who would love to read this beginner's Bible?